Mishi i shpendëve rrit kolesterolin njësoj si mishi i kuq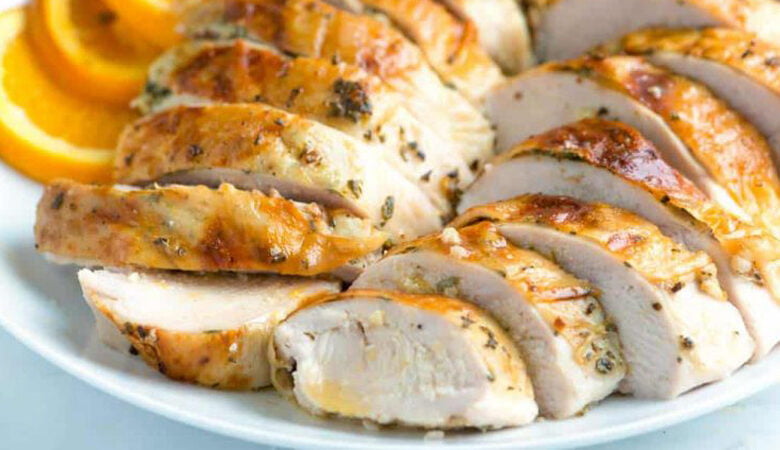 Mishi i bardhë, siç është ai i shpendëve rekomandohet fort si një alternativë shumë më e shëndetshme se mishi i kuq. Ekspertët të cilëve u referohet AgroWeb.org, thonë se njerëziit nuk duhet të konsumojnë më shumë se 70 gramë mish të kuq të gatuar në ditë.
Sipas tyre, konsumi i tepruar i mishit të kuq ka lidhje të drejtpërdrejtë me diabetin, tumoret, dhe sëmundjet e zemrës. Kolesteroli i keq është një faktor kryesor në shfaqjen e sëmundjeve të lartpërmendura.
Çfarë Është Kolesteroli?
Kolesteroli është një substancë e ngjashme me dyllin që prodhohet nga mëlçia dhe është i rëndësishëm për disa hormone në organizëm. Kolesteroli përthith toksinat dhe i nxjerr ato jashtë. Ai ndahet në dy kategori: ai i lipoproteinës me dendësi të ulët (LDL) që është i keq dhe ai i lipoproteinës me dendësi të lartë që është i mirë. Kolesteroli LDL përmban më shumë yndyrë se proteinë dhe transporton acidet yndyrore në gjak. Kolesteroli HDL luan rol në transportimin e hormoneve dhe përpunimin e toksinave nga mëlçia.
Kur ushqimet përpunohen ato dëmtohen nga radikalet e lira dhe oksidohen. Kolesteroli kështu bëhet më i ngjitshëm dhe mbetet në shtresat e brendshme të enëve të gjakut duket shkaktuar inflamacion. Këtu mund të mësoni më shumë për ushqimet që rrisin kolesterolin e keq, ku përfshihet edhe mishi. Nga alternativat më të shëndetshme të mishit për uljen e kolesterolit është konsideruar ai i shpendëve që ndryshe e njohim si të bardhë. Megjithatë, ky pretendim është rrëzuar nga një studim i The American Journal of Clinical Nutrition, sipas të cilit, kur vjen puna tek kolesteroli, mishi i bardhë është njësoj i dëmshëm si i kuqi.
Mishi i Bardhë Rrit Kolesterolin
Studiuesit në analizuan të dhënat e 113 të rriturve të moshave 21-65 vjec të cilët u ndanë në dy grupe. Në harkun kohor të katër javëve, pjesëmarrësit në studim ndoqën regjime ushqimore me bazë mishi të kuq ose të bardhë dhe me bazë proteinash bimore (arrorë, drithëra të plotë, legume etj.) Pas kryerjes së analizave, rezultatet konfirmuan rolin e mishit të kuq në rritjen e kolesterolit por u befasuan se rritje të ngjashme kishin pësuar edhe njerëzit që ishin ushqyer me mishin e bardhë. Njerëzit që kishin konsumuar proteina me bazë bimore kishin një nivel më të ulët të kolesterolit se të tjerët.
Një Regjim Me Bazë Bimore Ofron Më Shumë Të Mira Shëndetësore
Shumica e ekspertëve të shëndetit rekomandojnë ndjekjen e një regjimi të balancuar e të pasur me fruta, perime, legume, drithëra të plota dhe bulmet me pak yndyrë. Një regjim i tillë ul rrezikun e sëmundjeve të zemrës, diabetit dhe disa llojeve të kancerit. Përpos të tjerave, ekspertët sugjerojnë shmangien e ushqimeve të përpunuara dhe atyre të shpejta./AgroWeb