Ben Stiller vizitoi Ukrainën
Ben Stiller vizitoi Ukrainën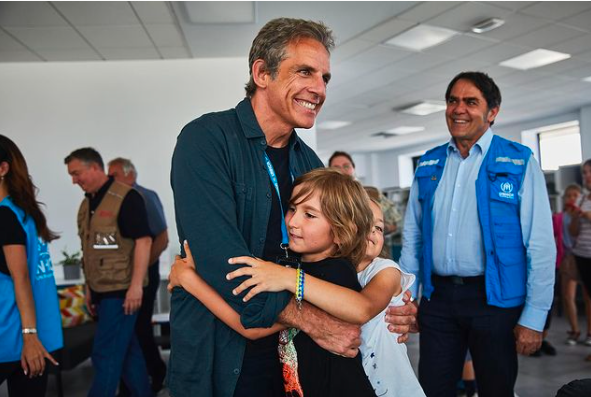 Aktori hollivudian, Ben Stiller, e ka vizituar të dielën Ukrainën e shkatërruar nga lufta dhe takoi disa familje që u detyruan të largoheshin nga ky vend.
56-vjeçari vizitoi kryesisht refugjatët ukrainas në Poloni si ambasador i vullnetit të mirë në UNHCR, ndërsa më pas është parë edhe në Lviv në mesin e një grupi të vogël njerëzish.
Qyteti në Ukrainën perëndimore u sulmua nga forcat ruse gjatë agresionit që po zgjat me muaj, por mbeti relativisht i paprekur në krahasim me sulmet e ashpra në lindje të vendit.
Për vizitën e Stiller ka folur edhe Anton Gerashchenko, këshilltar i ministrit të brendshëm të Ukrainës, duke shpërndarë fotografi të aktorit.
Hollywood actor @BenStiller, UN Goodwill ambassador, was spotted in #Lviv.
He spent some time with Ukrainian refugees at the Polish-Ukrainian border as well.
Thank you, friend 🇺🇦 pic.twitter.com/I2I6KBFKun

— Anton Gerashchenko (@Gerashchenko_en) June 19, 2022
"Faleminderit mik", ka shkruar mes tjerash ai në përshkrimin e fotografive në Twitter.
Edhe vet Stiller ndau në rrjetet e tij sociale fotografi të takimit me familjet jeta e të cilave u shkatërrua nga lufta dhe dhuna në Ukrainë.