Ndizet garat për titullin në mes pilotëve të "Ferrari"-t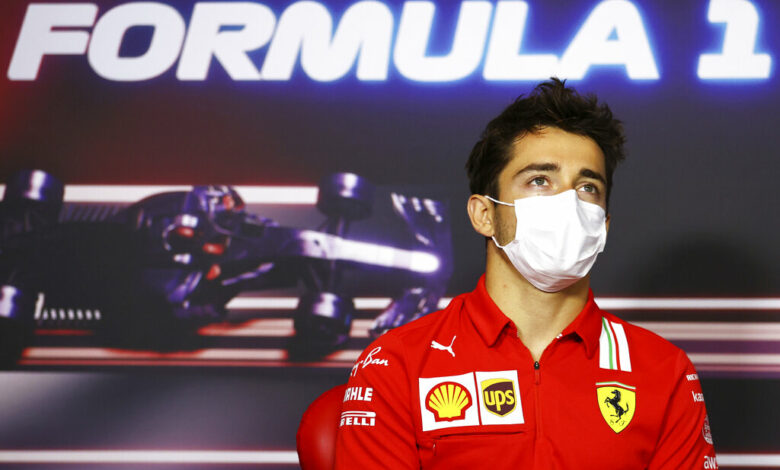 Sharll Lekler ka fituar dy gara dhe një vend të dytë në sezonin e ri në Formula 1, ndërsa kolegu i tij i skuadrës "Ferrari", Karlos Sainz ka vetëm dy podium dhe në garën e fundit u detyrua të tërhiqej. Gjithsesi, ai nuk heq dorë nga titulli, duke parë se "Ferrari" është më e shpejtë se rivalët dhe spanjolli  beson se shumë shpejt do të rivalizojë me shokun e skuadrës, në një sfidë brenda familjes italiane.
Ferrari driver Carlos Sainz of Spain attends a media conference ahead of the Austrian Formula One Grand Prix at the Red Bull Ring racetrack in Spielberg, Austria, Thursday, July 1, 2021. (Dan Istitene/Pool Photo via AP)

"Gara e fundit në Australi ka qenë një ndër më zhgënjyeset në karrierën time. E rëndësishme është që unë kam mësuar nga ajo që ndodhi në këtë garë dhe po ashtu edhe skuadra. Unë s'tërhiqem nga beteja për titull, pasi ka ende edhe 20 gara për t'u zhvilluar.

Deri në fund të sezonit gjithçka mund të ndodh, pasi kemi të dy të njëjtën makinë dhe diferencat janë të vogla. Do ta marr zhgënjimin në garën e Australisë si një stimul për të bërë më mirë, për të qenë gati për sfidën e radhës në Imola", deklaroi piloti spanjoll i "Ferrarit".