Shumica e qytetarëve në Maqedoni mendojnë se përgjohen nga shërbimet sekrete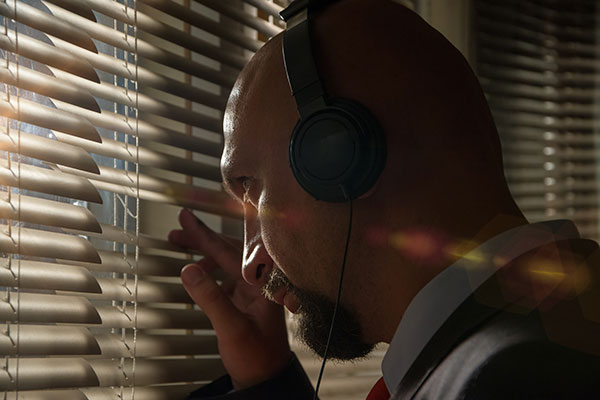 Shumica e qytetarëve vlerësojnë se nuk ka demokraci të mjaftueshme në vend dhe shumica mendojnë se ende përgjohen nga shërbimet sekrete. Gjykatat vazhdojnë të mbeten institucionet më pak të besueshme. Një anketë e realizuar nga Qendra për Strategji Evropiane "Eurothink", Prokuroria gëzon besimin e vetëm 14% të të anketuarve. Në mesin e institucioneve më relevante, qytetarët i radhisin: ushtrinë, me 61%, Presidentin me 41% dhe bashkësitë fetare me 35%.
Vetëm 22% e të anketuarve vlerësojnë se punët lëvizin në drejtim të mirë", tha Ivan Stefanovski, Eurothink.
Sipas të dhënave, shumica e qytetarëve mbështesin integrimin në BE dhe 2/3 do të votonin "pro" nëse do të mbahej referendum nesër. Mbështetja është më e madhe tek shqiptarët, për të cilët nuk ka alternativë zhvillimi jashtë BE-së, dhe tek grupmoshat më të vjetra, mbi 70 vjet. Rritje ka shënuar edhe numri i qytetarëve që presin integrimin e vendit në BE në 5 vitet e ardhshme. Ndërsa rënie ka shënuar numri i qytetarëve që e shohin Bullgarinë apo Greqinë si armik të vendit.
Tradicionalisht, miku më i madh konsiderohet Serbia. Kemi pikun e atyre që besojnë se Serbia është miku më i madh i Maqedonisë, 25%. Të dhënat janë mbledhur para vaksinimit të qytetarëve tanë në Serbi, kështu që besoj se po t'i mblidhnim të dhënat sot, kjo përqindje do të ishte shumëfish më e madhe", pohoi Ivan Stefanovski, Eurothink.
57% e qytetarëve mendojnë se policia i ka kryer detyrat e veta gjatë pandemisë. Gjithsesi, ende është prezent perceptimi negativ rreth pavarësisë së policisë, meqë 63% e të anketuarve mendojnë se policia nuk është e pavarur nga politika interesat politike, qeveritare ose biznesore. Anketa tradicionale "Eurometër" u realizua nga Eurothink gjatë muajit shkurt.
Anesa Salihu