VIDEO/Ranieri: Paguaj darkën, nëse mbajmë portën e paprekur ndaj Liverpullit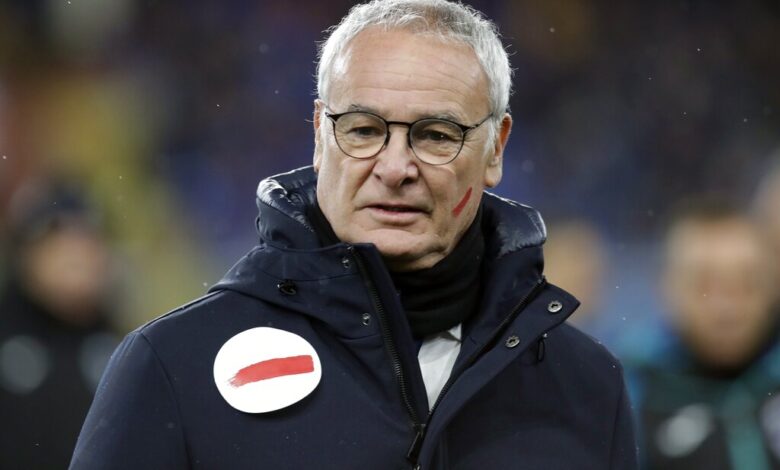 Rikthimi I Klaudiio Ranieri në Premier Ligë te skuadra e Uatfordit, ka nxitur interesimin e mediave në Angli. Strategu Italian ishte pjesë e Lesterit, me të cilët fitoi titullin e Premierligës në kampanjën 2015-16 dhe në prag të një ndeshje të rëndësishme të 'dhelprave' e cila ishte ndaj Stouk Sityt, tekniku italian kishte deklaruar që ai do t'i shërbente me pica të gjithë lojtarët pas ndeshjes, nëse do të arrinin të mbanin portën e paprekur ndaj skuadrës kundërshtare.
Siç duket gazetarët anglez nuk e kanë harruar këtë zakon të italianit, dhe ai është pyetur nëse do të vazhdojë ta bëjë të njëjtën, nëse do të mbajë portën e paprekur ndaj Liverpulit, në ndeshjen e tij debutuese me Uatfordin.
Trajneri 69-vjeçar e mori me shaka përgjigjen, duke theksuar se pica do të ishte një gjë e vogël, dhe se ai do t'i shpërblente me nga një darkë lojtarët e tij, nëse ata do të mbanin portën e paprekur ndaj Liverpoolit.
"No pizza – I'll pay for dinner!" 🍕😅

Claudio Ranieri is already providing incentives for his Watford players ahead of their clash with #LFC this weekend…🍽

— Sky Sports News (@SkySportsNews) October 13, 2021
"Jo pica. Unë paguaj për darka (qesh). Nëse ne mbajmë portën e paprekur, pica është shumë pak. Jo, jo, vetëm darkë", e përfundoi tekniku italian përgjigjien me një humor të mirë," tha mes tjerash Ranieri.