Harry dhe Meghan po punojnë për një projekt të ri, ja për çfarë bëhet fjalë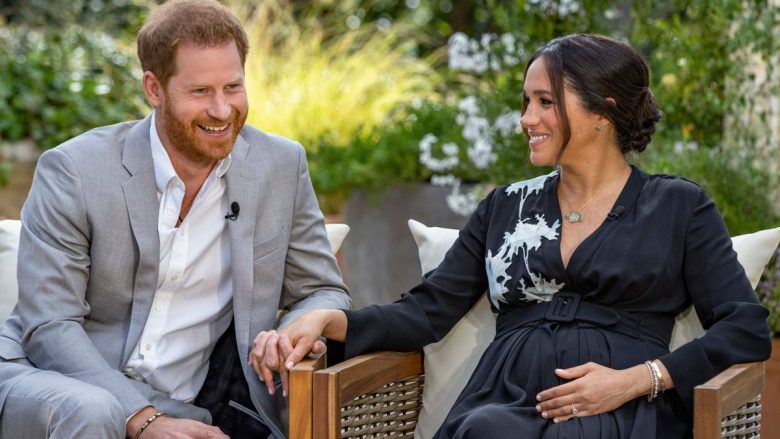 Meghan dhe Harry njoftuan së fundmi projektin e tyre të parë me Netflix pasi nënshkruan një marrëveshje prodhimi vitin e kaluar.
Mediat e huaja raportojnë se "Heart of Invictus", një seri dokumentarësh nga kompania e prodhimit Harry and Meghan "Archewell Productions",  do të ndjekë "një grup konkurrentësh të jashtëzakonshëm nga e gjithë bota, të gjithë anëtarët e shërbimit që kanë pësuar dëmtime ose sëmundje që ndryshojnë jetën në rrugën e tyre për në "Invictus Games".
Princi Harry, themeloi "Invictus Games" në vitin 2014. Eventi përfshin një ngjarje atletike për anëtarët e shërbimit të dëmtuar. Seriali me shumë episode, sjell rrëfimet e konkurrentëve dhe organizatorëve të ngjarjes, i cili do të realizohet nga regjisori Orlando von Einsiedel dhe producentja Joanna Natasegara.
"Unë nuk mund të isha më i ngazëllyer për rrugëtimin përpara apo krenar për komunitetin "Invictus" për frymëzimin e vazhdueshëm të shërimit global, potencialit njerëzor dhe shërbimit të vazhdueshëm", tha Harry në një deklaratë.
Ai do të shërbejë si producent ekzekutiv në serial, si dhe do të shfaqet në kamera.
Sipas Netflix, fondacioni i "Invictus Games" do të sigurojë fonde të konsiderueshme për organizatën.
"Duka dhe Dukesha e Sussex-it dhe ekipi i Archewell Productions po ndërtojnë një propozim ambicioz që reflekton vlera", tha Ted Sarandos, bashkë-CEO i Netflix, në një deklaratë të hënën.
Çifti nënshkroi një marrëveshje prodhimi shumëvjeçare me kompaninë e transmetimit në shtator. Kontrata përfshin seri të shkruara, dokumentarë, tipare dhe programe për fëmijë.