Katari debuton në F1, firmos kontratë 10 vjeçare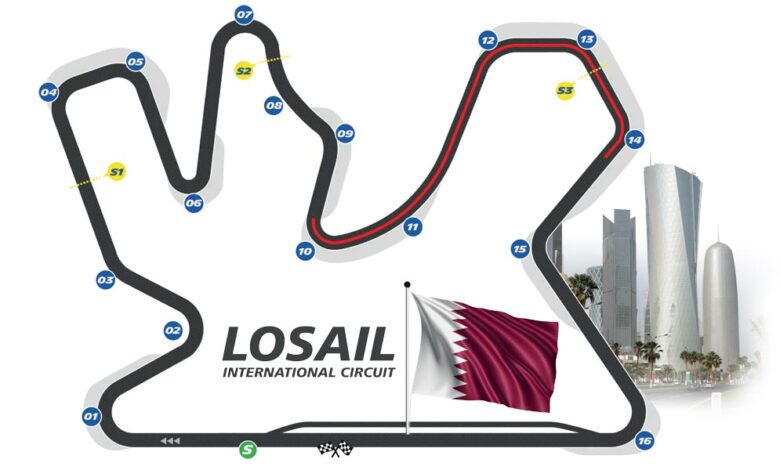 Kalendari i garave të Formula 1 ka pësuar sot një tjetër ndryshim. Më 21 nëntor do të garohet në pistën "Losail", në Katar, për herë të parë në Formula 1. Kjo pistë do të zërë vendin e garës së Melburn (Australi), ku edhe këtë vit nuk do të zhvillohet asnjë garë.
Gara e Melburn u shty nga marsi në nëntor, por as në këtë muaj kjo garë nuk do të zhvillohet. Një muaj më parë Formula 1 e kishte lënë bosh vendin se ku do të zhvillohej gara e 21 nëntorit. Sot ka ardhur zyrtarizimi se kjo garë do të zhvillohet në Katar dhe pistën "Losail", që zakonisht përdoret për garat e Moto GP.
With our very first trip to Qatar not far away, here's everything you need to know about our latest addition to the calendar ⬇️#F1 #QatarGP https://t.co/FatIzdmg5Z

— Formula 1 (@F1) September 30, 2021
Kështu, ky sezon i Formula 1 do të ketë tri gara radhazi në Lindjen e Mesme: Katar (21 nëntor), Xheda (5 dhjetor) dhe Abu Dabi (12 dhjetor), ku dhe do të mbyllet Botërori në F1. Jo vetëm kaq, por Katari ka arritur një marrëveshje me Formula 1 për të zhvilluar në pistën e Losail gara për 10 vite me radhë, duke nisur nga vitit 2023 (vitin tjetër është Botërori i futbollit).