Me 15 qershor mbahet takimi i parë Kurti-Vuçiq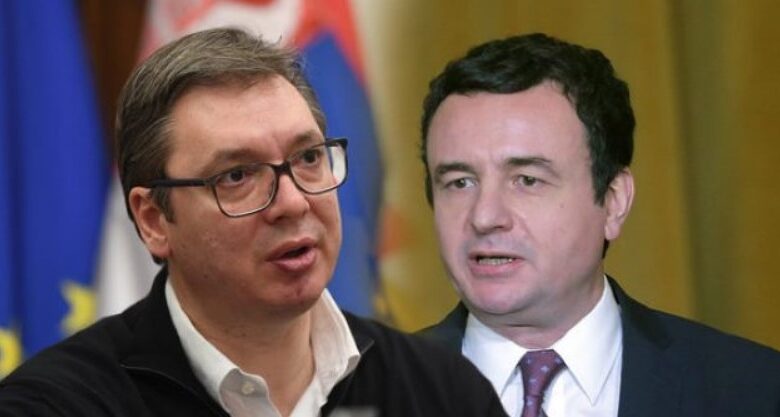 Lajmin për mbajtjen e takimit të parë të kryeministrit Kurti dhe presidentit serb Vuçiq e ka konfirmuar në një takim me gazetarë në Bruksel, Peter Stano, zëdhënësi për Politikë të Jashtme i Bashkimit Evropian. "Raundi tjetër i dialogut i ndërmjetësuar nga BE-ja do të mbahet të martën e ardhshme më 15 qershor, kur do të takohen presidenti Aleksandar Vuçiq dhe kryeministri Albin Kurti. Këto takime do të ndërmjetësohen nga kryediplomati Josep Borrell dhe i ngarkuari i BE në dialog, Miroslav Lajçak", deklaroi Stano në Burksel.
Deri tani nuk është saktësuar, se cili do të jetë rendi i ditës i takimit, por pritet që një prej temave më të nxehta të jetë marrëveshja për themelimin e Asociacionit të komunave me shumicë serbe. Kjo marrëveshje është nënshkruar nga palët, por Gjykata Kushtetuese e Kosovës e ka shpallur jo në përputhje në shumë pika me aktin më të lartë normativ të vendit. Kurti ka deklaruar se "nuk do të ketë një Asociacion njëetnik", ndërsa Vuçiq tha se "Kurti nuk ka nevojë të vijë aspak në Bruskel", në qoftë se nuk do të flasë për Asociacionin.
Peter Stano tha se BE pret nga të dyja palët një përkushim të vazhduar në dialog dhe zbatimin e të gjitha marrëveshjeve të nënshkruara. "BE dhe shtetet anëtare presin që institucionet e reja në Prishtinë të angazhohen në mënyrë konstruktive me qëllim të vazhdimit të dialogut të lehtësuar nga BE dhe përfundimin me sukses të këtij procesi", theksoi Stano.