Rita Ora shkëlqeu sërish në Australi në "The Voice of Australia"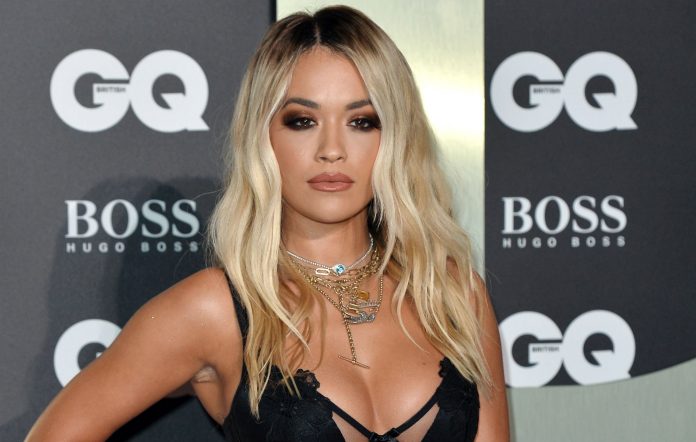 Shumë shpejt "The Voice of Australia" do të nisë rrugëtimin dhe mes trajnerëve është edhe artistja shqiptare, Rita Ora. Së fundmi, spektakli i famshëm ka publikuar promon dhe Rita i ka mahnitur të gjithë me përzgjedhjen në veshje.
Përkrah Keith Urban, Jessica Mauboy dhe Guy Sebastain, Rita shkëlqen e veshur me një fustan të verdhë, i cili i nxjerr në pah format perfekte trupore.
"Australia!!! Mezi pres që të shihni The Voice 2021! Xhirimi i kësaj pjese së bashku me trajnerët e tjerë ishte shumë speciale", shkroi Rita në një postim në Instagram.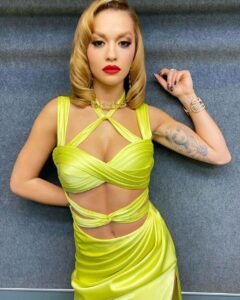 Rita Ora ndodhet në Australi që prej muajit janar dhe madje aty nisi romancën me regjisroin Taika Waititi. Madje së fundmi dyshja bënë bujë në të gjitha mediat e huaja për shkak të disa fotove në të cilat shiheshin duke shkëmbyer puthje me një person të tretë, aktoren Tessa Thompson.
Në disa fotografi Rita shihej duke u përqafuar me Taikan dhe aktoren Tessa Thompson. Ndërsa disa imazhe të publikuara më vonë tregonin Taikan teksa puthte Ritën dhe më vonë edhe Tessan. E nga ana tjetër, të afërta dhe intime shiheheshin edhe dy vajzat e famshme.
Mirëpo këto foto nuk u pritën fare mirë nga bashkëpunëtorët e Taika Waititi. Sipas "Daily Telegraph", drejtuesit e "Marvel" nuk janë ndjerë mirë pasi kanë parë fotot e Taika-s duke u puthur me dy vajzat e famshme në ballkonin e shtëpisë së tij.
Kujtojmë se Rita Ora po përflitet prej kohësh për një romancë të mundshme me regjisorin e famshëm të filmave, Taika Waititi. Fillimisht ishte Rita ajo që nxiti thashethemet për lidhje, pasi publikoi në rrjete sociale një foto me regjisorin. Të dy ata dukeshin shumë të afërt me njëri-tjetrin, teksa Taika i kishte hedhur duart në qafë Ritës. Madje të dy ishin veshur gati njësoj me rroba nga marka e famshme "Gucci".