VIDEO / U vonua shumë në tualet, skualifikohet nga gara!?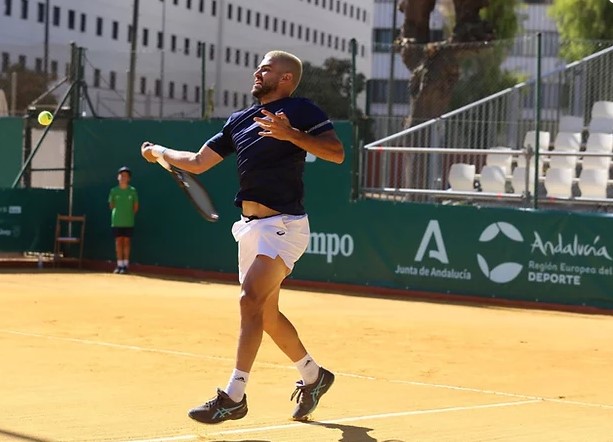 Nikolas Moreno de Alboran, një tenist 25-vjeçar amerikan, po garonte në turneun Challenger të Seviljas kundër Federiko Delbonis. Të dy tenistët kishin fituar nga një set kur amerikani kërkoi të shkonte në tualet. Moreno de Alboran kishte pak pasi kishte barazuar takimin kërkoi të tërhiqej përkohësisht për nevoja personale.
Tenisti nga Nju Jorku u kthye në fushë pas 10 minutash dhe kur tentoi të riniste setin e tretë, gjyqtari e informoi se ishte skualifikuar nga turneu për mungesë në fushë për një kohë të gjatë.
Sevilla Ch R1: While catching up my coverage safari, I hate to bring the toilet discourse back to the tl, but after a lengthy toilet break, Nicolas Moreno de Alboran got defaulted, at 7-5, 6-7(5) vs. Federico Delbonis.

🎥 @ATPChallenger pic.twitter.com/sCpxfqaMoE

— stateofsport21 // raz (she/her) (@eretzsport022) September 6, 2022
Të dy tenistët biseduan për disa sekonda në fushën qendrore të Klubit të Tenisit "Sevilja", por vendimi ishte i parevokueshëm dhe Federiko Delbonis ishte tenisti që kaloi në turin tjetër.