Vizita në Kiev, kjo është dhurata që Johnson i bëri Zelenskyt
Vizita në Kiev, kjo është dhurata që Johnson i bëri Zelenskyt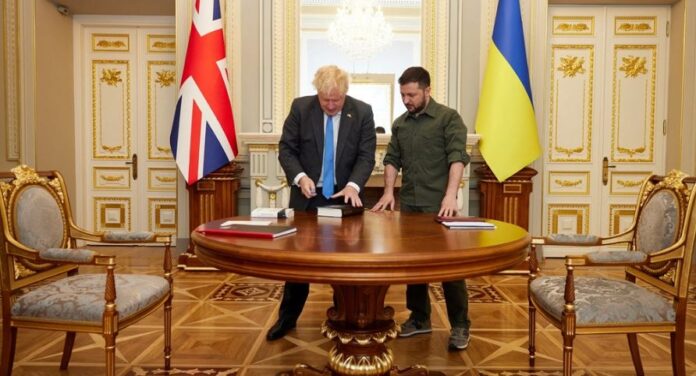 Ndoshta presidenti ukrainas Volodymyr Zelensky është një fans i Mbretëreshës?
Kjo mund të jetë e mundur pasi Boris Johnson i dorëzoi atij një kopje të librit të Robert Hardman-it Queen Of Our Times: The Life Of Elizabeth II.
Gjatë vizitës së tij në Kiev, kryeministri britanik e firmosi librin dhe ia dhuroi Zelensky-t.
Presidenti ukrainas u fotografua duke shfletuar kopjen.
Biografia u botua si pjesë e festimeve të Jubileut Platinum të Mbretëreshës dhe përmban njohuri origjinale mbi miqtë, familjen e stafin e saj.