Miley Cyrus flet për herë të parë pas zërave për prishjen e miqësisë me Kendall Jenner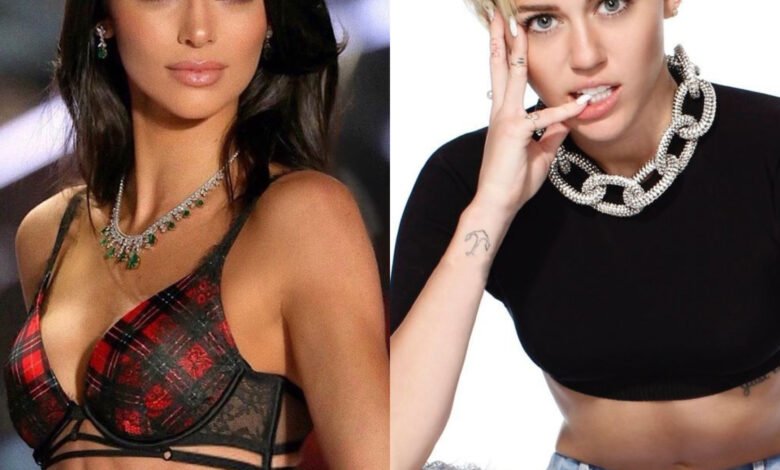 Në fillim të kësaj jave, fansat filluan të spekulojnë se super ylli i muzikës Miley Cyrus hoqi nga Instagrami disa të famshëm duke përfshirë The Weeknd, Saweetie, Kendall Jenner dhe Kylie Jenner pasi ata u panë duke festuar në fundjavë mes pandemisë së koronavirusit, sigurisht për ditëlindjen e Kendall.
Por para se thashethemet të përhapeshin edhe më tej, Miley vendosi të vendosë pikat mbi "i' një herë e mirë në internet. Ajo iu përgjigj një ndjeksi në postimin e fundit në Instagram, duke shkruajtur "Le të ndalojmë së foluri për ata që ndjek në Dammgram dhe të flasim për VOTIMIN! 1 ditë për të votuar! #BidenHarris."
Atëherë, çfarë ndodhi mes tyre dhe pse i hoqi nga Instagrami, nëse nuk është kjo arsyeja?
Sa i përket asaj që shkaktoi bujë në rrjet, gjithçka filloi kur Kendall organizoi një festë ditëlindjeje në natën e Halloween në një hotel në West Hollywood. Dhjetëra familjarë dhe miq të famshëm u veshën me kostumet e frikshme dhe festuan gjithë natën nën shoqërinë e njëri-tjetrit për yllin e Keeping Up With the Kardashians.
Pasi Kendall mori kritika të shumta për nxitje të grumbullimeve mes rasteve në rritje të koronavirusit në të gjithë vendin, Kris Jenner, e ëma, vendosi të flasë.
"Në festën e Kendall, të gjithë u testuan para se të futeshin dhe duhej të prisnin një orë e gjysmë derisa të bëhej testimi dhe dilnin rezultatet. Dhe të gjithë u testuan para disa ditësh para Halloween. Kështu që ne jemi me të vërtetë të përgjegjshëm dhe sigurohemi që të gjithë në familjen tonë dhe miqtë tanë të jenë mirë."
Nga ana tjetër, Miley e kaloi fundjavën duke promovuar albumin e saj të ardhshëm 'Plastic Hearts', që do të dalë më 27 nëntor. Ajo gjithashtu ndau disa fotografi të fansave që donin të visheshin si ish-ylli i Hannah Montana.
Ajo dhe Kendall gëzonin raporte shumë të mira, por nuk mund të themi me sigur se ç'ka ndodhur mes tyre.