Bullgaria bllokon Maqedoninë për në BE, por mbështet Shqipërinë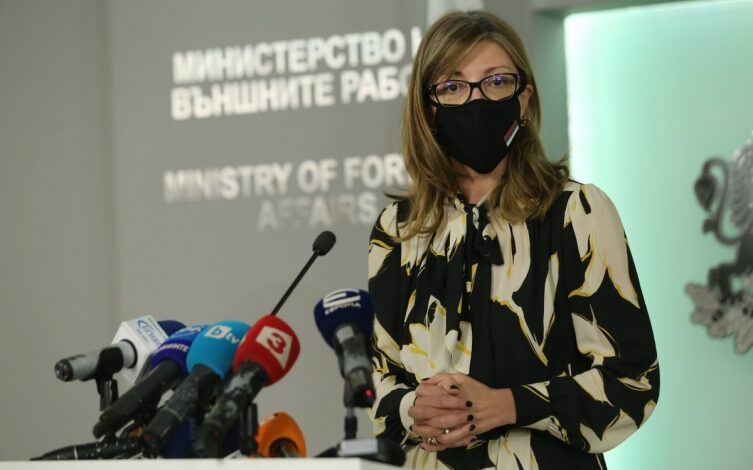 Bullgaria sot ka bllokuar zyrtarisht Maqedoninë e Veriut për në BE, ndërsa mbështet Shqipërinë, duke thënë se Tirana ka përmbushur shumicën e kushteve.
Kjo u njoftua nga Ministrja e Jashtme Ekaterina Zaharieva në një konferencë me gazetarët Bullgarë pas një video konference të Ministrave të Punëve Evropiane dhe Punëve të Jashtme, njoftoi Radio Kombëtare Bullgare. Me këtë hap, Sofja vuri veton në konferencën e parë ndërqeveritare dhe shtyu integrimin evropian të Maqedonisë, duke i kërkuar asaj të bëjë lëshime të mëdha në lidhje me identitetin e saj, gjuhën dhe të fshijë një pjesë të historisë së saj. Kuadri pritet të negociohet në muajt e ardhshëm.
Duke shpjeguar pse Sofia mbështeti Shqipërinë, Zaharieva theksoi se vendi "përmbushi shumicën e kushteve të vendosura nga vendimi i marsit". Zaharieva citon një vendim të udhëheqësve evropianë në mars (mbështetur nga Bullgaria) për të miratuar zyrtarisht bisedimet me Maqedoninë pa caktuar një datë.
Mosmarrëveshjet bilaterale nuk janë pjesë e kritereve për anëtarësimin në BE ose fillimin e procesit të negociatave. Bullgaria donte që kjo të ndryshonte, të paktën në nivelin e një kornize negociuese. Me sa dihet, të gjitha vendet e tjera të BE ishin kundër.
Zaharieva theksoi se drafti i propozuar i Komisionit Evropian për kornizën e negociatave për korrikun "nuk pasqyron kërkesat e Bullgarisë".
Zaharieva njoftoi tre kushtet kryesore që Sofja t'i japë dritën jeshile negociatave: "E para është respektimi i formulës gjuhësore nga viti 1999, një udhërrëfyes për zbatimin e marrëveshjes së vitit 2017 dhe një tekst shumë i qartë se nuk do të ketë pretendime për pakicën maqedonase në Bullgari. "Këto kushte nuk janë përmbushur ende," tha ajo.
Sot, para fillimit të takimit ministror, ​​Zaharieva komentoi se "Republika e Maqedonisë Veriore do të ketë një vend në Bashkimin Evropian kur të jetë gati. Për momentin, Bullgaria nuk mendon se është gati. "Bullgaria vazhdon të jetë një mbështetëse e zgjerimit të anëtarësimit në BE dhe kjo nuk ka të bëjë me shtrëngimin e duarve me askënd," i tha Zaharieva BNT-së.