Çfarë i ndodhi The Weeknd? Ja përse u shfaq i gjakosur dhe i nxirë në VMA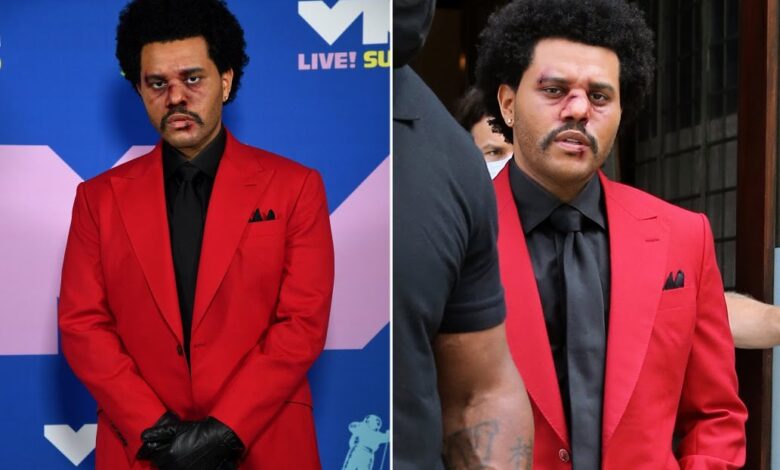 The Weeknd tërhoqi vëmendjen e të gjithëve mbrëmjen e djeshme në VMAs pasi u shfaq me shenja në fytyrë.Këngëtari – i cili çoi në shtëpi çmimin "Videoja më e mirë e vitit R&B" për "Blinding lights" – dukej sikur kishte thyer hundën, teksa sytë i kishte të nxirë, madje kishte edhe njolla gjaku.
Dhe jo! Askush nuk e njoftoi 911 pasi: Ishte thjesht makeup. The Weeknd, emri i vërtetë i të cilit është Abel Tesfaye, u shfaq me këtë look edhe kur ai interpretoi në "Saturday Night Live" në mars.
Sakaq, ai u pa në rrugët e New York javën e kaluar me të njëjtën pamje. Pa merak nuk është çmendur. 30-vjeçari, ka vendosur të shfaqet me të njëjtin look si tek kopertina e albumit "After Hours," që është shkëputur nga kënga "Blinding Lights."