Arriti një miliardë klikime, Bebe Rexha ha mëngjes mbi dhuratën që i bëri platforma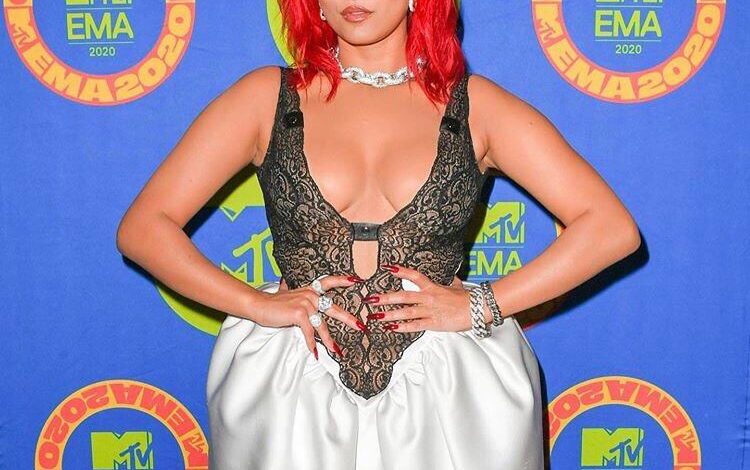 Këngëtarja shqiptare me famë botërore, Bebe Rexha, shënoi një ndër arritjet më të mëdha të karrierës në janar të këtij viti. Rexha tejkaloi shifrën e një miliard dëgjimeve  në platformën e muzikës, Spotify me këngën e vitin 2016 "In the name of love", që erdhi në bashkëpunim me DJ-në e famshëm botëror, Martin Garrix.
Kënga "In the name of love", që në shqip do të thotë "Në emër të dashurisë", është një himn i dashurisë për miliona njerëz në mbarë botën.
Spotify, si dhuratë për këtë sukses e ka surprizuar këngëtaren me pllakatën e mirënjohjes për arritjen e shifrës 1 miliardë dëgjime.
Bebe Rexha së fundmi publikoi një Instagram një video mjaft qesharake, ku tregonte se si ajo po festonte suksesin e arritur nga kënga "In the name of love". Ajo është mjaft e njohur për karakterin e saj karizmatik. Së fundmi ajo u shfaq duke ngrënë një tas me 'corfleks'-a, me pjatën e vendosur mbi pllakatën e mirënjohjes së Spotify-t.
"Faleminderit Spotify, të gjitha shakatë mënjanë, në mënyrë shumë mirënjohëse. Faleminderit djema. (Gjithashtu a vendos dikush tjetër kube akulli në qumështin e tij?)", ka shkruar Bebe Rexha krahas fotos së publikuar në Instagram.
31-vjeçarja publikoi dje në YouTube një video paralajmëruese, përmes së cilës bënte të ditur datën e publikimit të këngës së saj më të re, "Sacrifice".